Sale of Nursing Homes and Assisted Living Facilities
Since 1996, Healthcare Transactions Group has been a market leader in the sale of nursing homes and skilled nursing and assisted living facilities.
We have sold skilled nursing facilities for independent owners, multifacility regional and national corporations, and distinguished public companies, such as Kindred Healthcare. Our nursing home sales have included individual skilled nursing facilities and skilled nursing facility portfolio transactions. Healthcare Transactions Group has closed sales of over 250 nursing homes in 36 states. Healthcare Transactions Group has been synonymous with the sale of post-acute facilities.
We have also represented not-for-profit organizations, including hospital systems, to sell their skilled nursing and assisted living facilities. Healthcare Transactions Group provides expert guidance to not-for-profit corporations, from valuation advice, organizing a competitive sale process consistent with your fiduciary obligations, preparing a compelling prospectus, vetting and selecting potential acquirers, negotiating the transaction, evaluating the use of the proceeds to continue to fulfill your organization's mission.
Since Healthcare Transaction Group is the gold standard for integrity and intelligence in the sale of nursing homes and other post-acute facilities, when we market long-term care facilities for sale, buyers trust our process, analysis, and valuation. We are thoroughly familiar with skilled nursing home operations, reimbursement, regulations and upside potentials. For sellers, our unsurpassed credibility and peerless industry authority translates into higher sales prices for skilled nursing homes that hold through closing. When Healthcare Transactions Group announces nursing homes or assisted living facilities for sale and the Healthcare Transactions Group name is behind a sale, buyers trust that the offering and the pricing conform to the highest standard of reliability. Our reputation for integrity, disclosure, comprehensive and rigorous analysis, and results has stood the test of time and is in a class by itself.
When it comes to the sale of nursing homes and assisted living facilities in the U.S., Healthcare Transactions Group is the  the most trusted name.
If you want to sell your nursing home or skilled nursing facilities, please contact us for our Seller Representation services.  If you are a buyer interested in nursing homes for sale or skilled nursing facilities for sale, please contact us.
To understand our sale process, please read our Seller Representation page. Or visit Our Approach page to learn how we conduct healthcare mergers & acquisitions compared to other firms.  Also, if you are interesting in reviewing the skilled nursing facilities that we are currently marketing, visit the Companies for Sale listings on our New Deals page.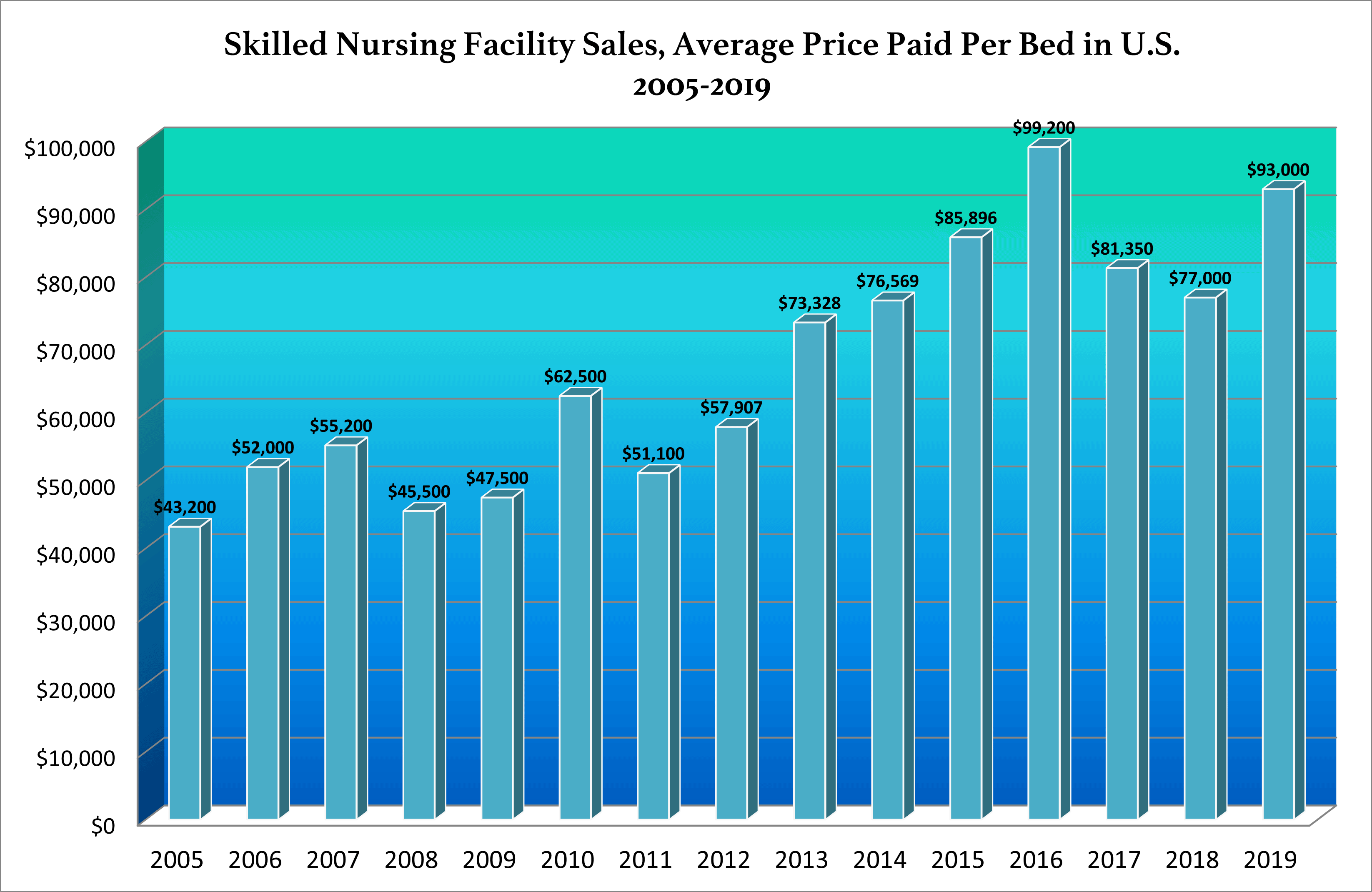 Source:  Irvin Levin Associates.
Strategic Vision
+

Transactional Expertise

If you are in the acquisition mode and require a specific type of healthcare company to advance your corporate growth objectives, contact us.